Pala Casino Concerts: In addition to slots, table games, and a poker room, the Pala Casino Resort in Pala, California, also has a large selection of restaurants, bars, and retail establishments for dining and shopping.
Pala Casino is also renowned for live music. Every year, they host concerts featuring everything from up-and-coming artists to legendary icons in their Starlight Theater, an outdoor venue with seating capacity for over 5,000.
Discovering the excitement of live music may be done at Pala Casino. The mix of their top-notch live music and gaming offers visitors an experience that is unmatched and never forgotten.
What Amenities Are Available At Pala Casino?
The following amenities are available to visitors of Pala Casino:
Restaurants: The restaurants at Pala Casino range from gourmet dining to quick cuisine, with a variety of options in between.
Casino: There are more than 2,000 slot machines at the Pala Casino in addition to a variety of table games like blackjack and roulette. The gambling establishment has a poker room.
Bars: There are numerous bars at Pala Casino, including a sports bar and a club.
Hotel: The hotel at Pala Casino has more over 500 rooms.
Spa: Numerous spa services are available at Pala Spa, such as massages, facials, and body treatments.
Event and Meeting Facilities: Over 100,000 square feet of meeting and event space are available at Pala Casino.
Concerts: Numerous concerts are held at Pala Casino every year.
RV Resort: The RV resort at Pala Casino includes more than 100 sites.
Depending on the season and the day of the week, different amenities are offered at the Pala Casino. To ensure availability, it is wise to check the casino's website or give them a call in advance.
History of Pala Casino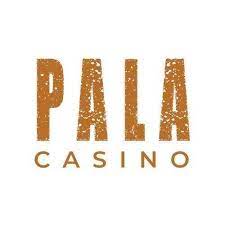 Pala Casino was established in 2001 and has quickly grown to become one of the largest and most successful casinos in California.
Boasting over 2,000 slot machines, as well as various table games, poker, race track betting, hotel rooms with 500+ rooms, spa services, restaurants, and live entertainment performances year-round, including events featuring emerging artists through to legendary icons, the casino hosts concerts featuring top musicians all year-long.
Important occasions in the history of Pala Casino
The Pala Band of Mission Indians, who had formerly resided in Cupa, were compelled to move to the Pala Reservation in 1903.
The Pala Band of Mission Indians starts making plans for a resort casino in 1992.
The Pala Casino's construction gets underway in 2000.
In the year 2001, the Pala Casino welcomes guests.
The Pala Casino Spa and Resort debuts in 2003.
The Starlight Theatre at the Pala Casino hosts its debut show in 2010.
The Pala Casino will mark its 22nd birthday in 2023.
How to Reach Pala Casino and Win Big?
Pala Casino can be found at 1111 Pala Casino Way in Pala, California 92059. Approximately 60 miles north of San Diego and 100 miles northeast of Los Angeles. There is ample free parking at this casino.
Here are some tips on how to win big at Pala Casino:
Utilize bonuses: Both new and seasoned players can receive incentives at several casinos. Your chances of winning can rise if you have more money to bet with thanks to these bonuses.
Make the proper game choices: Different games have different house edges. As a result, the casino has a higher chance of making money from these games. If you want to improve your odds of winning, pick games with a reduced house advantage.
Be patient: There is no assurance that you will win every time when you gamble because it is a game of chance. It's crucial to have patience and not lose heart if you lose a few games.
Take a calculated risk: You can employ tactics to raise your odds of winning in particular games. The optimum play for each hand in blackjack, for instance, can be determined using a basic strategy chart.
All Upcoming Concerts at Pala Casino:
Date
Event
Aug 19, Sat 8:00pm
Smokey Robinson
Palomar Starlight Theater at Pala Casino Spa and Resort – Pala, CA
Aug 25, Fri 7:30pm
Zapp & Lisa Lisa
Palomar Starlight Theater at Pala Casino Spa and Resort – Pala, CA
Aug 27, Sun 6:00pm
Ramon Ayala
Palomar Starlight Theater at Pala Casino Spa and Resort – Pala, CA
Sep 8, Fri 8:00pm
Chase Rice
Palomar Starlight Theater at Pala Casino Spa and Resort – Pala, CA
Sep 17, Sun 6:00pm
Los Socios del Ritmo
Events Center at Pala Casino Spa and Resort – Pala, CA
Oct 1, Sun 6:00pm
Edgardo Nunez
Events Center at Pala Casino Spa and Resort – Pala, CA
Oct 6, Fri 8:00pm
Here Come the Mummies
Events Center at Pala Casino Spa and Resort – Pala, CA
Oct 20, Fri 8:00pm
Trace Adkins
Events Center at Pala Casino Spa and Resort – Pala, CA
Oct 29, Sun 6:00pm
Bronco
Events Center at Pala Casino Spa and Resort – Pala, CA
Dec 3, Sun 6:00pm
Chiquis
Events Center at Pala Casino Spa and Resort – Pala, CA